The second phase of the COVID-19 Response was planned due to the extended lockdown, which focused on resuming education through worksheets and "Group of Five" learning sessions. A total of 6579 children including their family members were supported under this initiative. 3166 food packets, hygiene kits, and education materials, and 7065 masks were distributed.
The prime focus of the second phase of COVID-19 response was:
Providing food packets to the marginalized families
Supporting the children and the families with Hygiene Materials necessary towards prevention of the COVID-19 infection
Health Camps and health awareness sessions, to protect the children and their families from water and vector-borne diseases
Provision of educational materials to the Sponsored children and initiation of a group of five learning sessions held at the courtyard of the houses of the children or the teachers
Psychosocial service to the community and the training of teachers and project team for preparedness to address the psycho-social needs among the children and their families.
52 villages were covered under the initiative in 10 districts of West Bengal and Assam.
Worksheets were developed and distributed among the children. The worksheets were prepared based on age-appropriate learning indicators. The teachers supported the children in learning their lessons during the group of five learning sessions. During the home visits, the teachers also identified possible cases where children and adults were under mental distress due to the fear of getting infected, being detached from friends and relatives, fear of losing work, and lack of earning sources. As per the identified cases, the children and adults were supported by the project team, including teachers and FADV counselors regarding psycho-social first-aid support. The teachers, as a part of ensuring the psycho-social wellbeing of the children, conducted various creative and fun activities with children. They were engaged in plantation, craft making, drawing sessions, yoga and physical activities, and observation of various important days.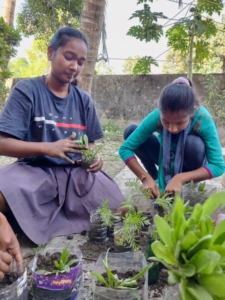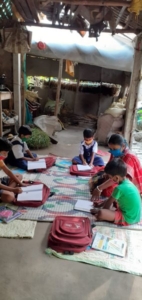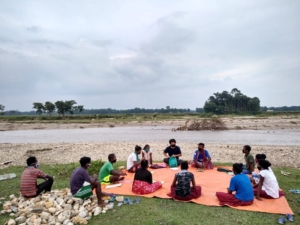 The teachers in coordination with government health workers conducted household visits not only to identify possible COVID-19 symptoms but also to make the community aware of the preventive measures to be adopted. Procedures of wearing masks and using local herbs and vegetables to increase immunity were communicated among the community. Awareness sessions through local folk dance groups and through posters prepared by children were also organized in the community.