In Bangladesh, right after the wake of Coronavirus infection, from the first week of March, our partner organization Dalit has taken various measures considering the health risks of the beneficiaries and staff.
Staff and beneficiaries were made aware of preventive approaches towards COVID-19. Till date 250 masks and gloves were distributed among the staff and volunteers who are out in the field to aware the community. 91,344 people were reached by the staff and volunteers and were made aware of the preventive approaches of COVID-19, focusing on frequent hand washing techniques with soap and water and maintaining social distance.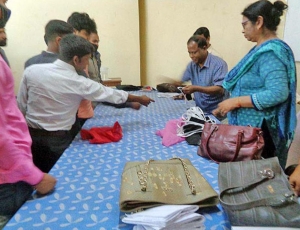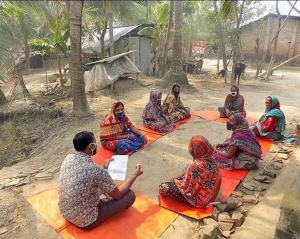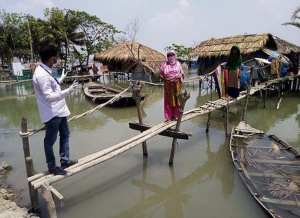 Respiratory hygiene was communicated to the beneficiaries and was demonstrated to the community as well as avoidance of touching eyes, nose, and mouth. People were advised to take immediate medical assistance by contacting the local health care facilities in case of common symptoms like fever, cough, and difficulty in breathing. As a result, there have been no positive cases of COVID-19 in the project locations till date.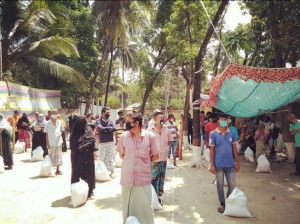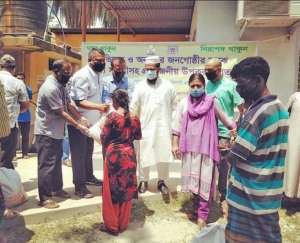 Not only this, Dalit along with the Department of Social Welfare, Khulna, has jointly conducted a food distribution camp where a food and hygiene kit was distributed among 140 extremely poor dalit families. The kit consisted of 10 kilograms of rice, 2 kilograms of lentil, 1 litre cooking oil, 1 packet of salt, 5 kilograms of potato and 2 soap bars.